Description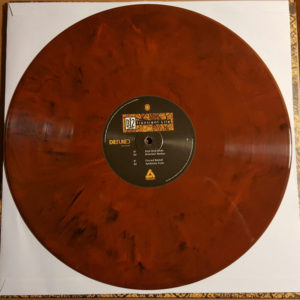 B12, one of the UK's first wave of pure techno acts, are back again to take you above and beyond with their trademark deep space techno and electro soundscapes. After appearing on the '5 Years De:tuned' album with the track 'Let Me Free', B12 return to De:tuned with more transient music for the mind.
Transient Life contains 4 new productions from B12 member Steven Rutter. Futuristic atmospherics and intricate drum programming are the order of the day, and there is a sense of mystery present that is both beautiful and haunting. Travelling without moving aptly expresses the feeling this music evokes. B12 manage to lay down another timeless slice of forward-thinking ambient techno, perfect for a journey into the space age.
All tracks were lovingly mastered by Matt Colton. The vinyl release is presented on 180 gr coloured vinyl with artwork by Abdul Haqq of Third Earth. A digital release will also be available. Stay tuned!